Power Transfer Assembly and Mounting for 2004 Chrysler Pacifica
No.
Part # / Description
/ Price
Price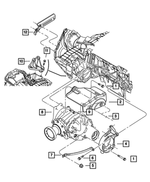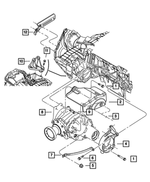 Backordered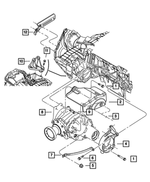 Backordered
Hex Flange Nut
Line at Condenser. Belt Guide Mounting. Master Cylinder to Booster. Lateral Brace to Power Takeoff Unit. Tube Attaching. Canister to Crossmember. M8x1.25. Canister to Bracket. Rhd.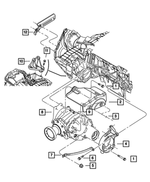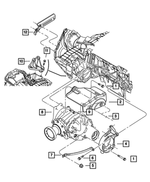 Backordered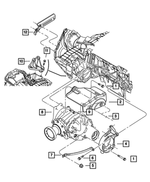 Hex Head Bolt
M10x1.5x50. Bearing to Knuckle, One Side. M10x1.50x55. To Transmission Bracket Rear. Exhaust Bracket. Cylinder Block to Transmission. Early Production Vehicle With Structural Collar Cast Into Engine Oil Pan. Oil Pan to Transmission Bellhousing. Structural Collar To Cylinder Block. Late Production.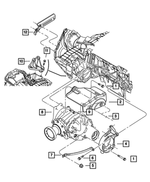 Backordered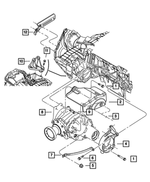 Hex Flange Head Bolt
M12x1.75x45. Reinforcement to Cradle. Caliper Adapter to Knuckle. To Transmission Bracket. Tow Hook To Frame.
No.
Part # / Description
/ Price
Price
Backordered
Backordered
Backordered